When main Pokémon entries continuously bring in millions of sales every time, it's hardly surprising that Nintendo's hit series has so many spin-offs. Since Pocket Monsters: Red and Green arrived in Japan one fateful February in 1996, we've witnessed over 100 different games, and even dedicated fans only have so much time.
Many are familiar with bigger spin-offs like Pokémon Snap, Pokkén Tournament, Stadium, and Go, but plenty ended up slipping through the cracks, too. For better or worse, they've brought us significant variety to Pokémon's formula over the years, covering everything from edutainment, racing, and even tactical RPGs.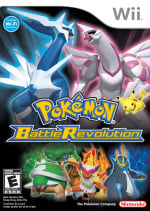 Publisher: Nintendo / Developer: Nintendo
Release Date: 25th Jun 2007 (USA) / 7th Dec 2007 (UK/EU)
Having seen a successful RPG stint on Gamecube with Pokémon Colosseum and Pokémon XD: Gale of Darkness, not many still talk about the Wii's Battle Revolution by comparison. Unfortunately, there's a good reason for that. Launched in 2007, gone was the story mode and instead, it focused on battling within a Pokémon-themed park called Pokétopia. It also let players use their Diamond & Pearl team through the Wii, using the DS as a controller.
Making for a pretty barebones experience, we gave it 4/10 stars, calling it a "stripped-down version of Pokémon Stadium" and criticised its dependency on the DS games. Our biggest praise went to its online play – which shut down back in 2014 – and each main entry has offered online battles since, making this entry redundant to all but the most dedicated fans.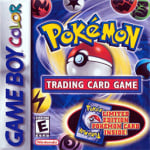 Publisher: Nintendo / Developer: Game Freak
Release Date: 10th Apr 2000 (USA) / 15th Dec 2000 (UK/EU)
Pokémon's success can be attributed to many aspects. Nintendo found that crucial footing in video games, but we can't forget the Trading Card Game's influence either. First arriving in 1996, those original cards sell for extraordinary prices lately, and TCG has also won some accolades. Nintendo saw this success early and, back in 1998, launched an accompanying Game Boy Color adventure, simply titled Pokémon Trading Card Game.
Simulating TCG but including RPG elements, players were tasked with defeating eight Club Masters, each carrying decks that represent elemental cards. We believed it still held up when Nintendo released it on the 3DS Virtual Console, giving it 8/10 stars. A second TCG game followed in 2001, significantly expanding upon the original but, outside of fan translations, it remains a Japanese exclusive. Otherwise, TCG Online is still running, and some of us believe it's time we saw a Switch entry.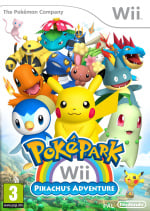 Publisher: Nintendo / Developer: Creatures
Release Date: 1st Nov 2010 (USA) / 9th Jul 2010 (UK/EU)
Even by this list's standards, PokéPark Wii: Pikachu's Adventure is an oddity. Released in 2010, it swapped gym battles for an amusement park, seeing Pikachu summoned to the PokéPark by Mew. The Sky Prism protecting PokéPark has been shattered, meaning it's up to Pikachu and friends – Charmander, Chikorita and Piplup – to find those missing pieces. To do that, players need to complete minigames, appearing as theme park attractions.
Reviews were generally mixed, criticising PokéPark for poor controls and repetitive gameplay, and we weren't exactly impressed ourselves. A sequel emerged two years later with PokéPark 2: Wonders Beyond, taking greater influence from Black and White and, thankfully, we had better things to say about it.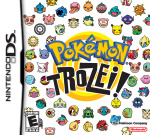 Publisher: Nintendo / Developer: Genius Sonority
Release Date: 6th Mar 2006 (USA) / 5th May 2006 (UK/EU)
Better known as Pokémon Trozei! in North America, Pokémon Link! was one of several DS spin-offs – Ranger and Mystery Dungeon included – to arrive before Diamond and Pearl's eventual launch. Released in 2006, this spin-off offered puzzle-focused gameplay, and players needed to match four of the same Pokémon in a row, having more in common with Yoshi's Cookie than Tetris Attack.
This story followed Lucy Fleetfoot, who attempts to take down the Phobos Battalion, a shady group stealing Pokémon to power their secret weapon. It didn't receive a huge amount of attention but it reviewed fairly positively, eventually getting a 3DS sequel in 2014 – Pokémon Link! Battle! got a solid 8/10 stars from us.

Publisher: Nintendo / Developer: Ambrella
Release Date: 14th Mar 2005 (USA) / 11th Mar 2005 (UK/EU)
During the DS' European launch, Nintendo covered its first-party bases well. Alongside Metroid Prime Hunters' demo, WarioWare Touched!, and Super Mario 64 DS, a new Pokémon game was also present. Unfortunately, it was Pokémon Dash, our first (and currently only) attempt at a racing game in the series. Playing as Pikachu, players needed to slide their stylus across the DS touch screen for movement, competing against other Pokémon across five different cups.
It held interesting ideas, letting players link up with GBA entries to create courses based around your team, but the wider experience was significantly lacking. Dash reviewed badly. We didn't cover it ourselves, but it holds the dubious distinction as Metacritic's second lowest-rated Pokémon game, with a 46 Metascore. It's only beaten by Pokémon Rumble Rush, and may explain why we've not had another racing entry since.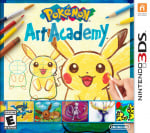 Publisher: Nintendo / Developer: Headstrong Games
Release Date: 24th Oct 2014 (USA) / 4th Jul 2014 (UK/EU)
It's been 5 years since we last saw a new Art Academy entry. Rather than provide an actual "game", Nintendo offered us an art training simulation, helping players develop their skills, using the DS touch screen as a canvas. Later emerging on 3DS and Wii U, Pokémon Art Academy also arrived in 2014.
Offering over 40 step-by-step lessons to teach players the basics, it used over 100 different Pokémon as reference images. Including some new quality-of-life features like an undo button, it won't convince anyone that isn't artistically driven, but we thought it made for an "extremely accessible experience", giving it 8/10 stars.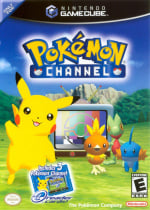 Publisher: Nintendo / Developer: Ambrella
Release Date: 1st Dec 2003 (USA) / 2nd Apr 2004 (UK/EU)
Before its recent acquisition by Creatures Inc., Ambrella had a rather mixed history with Pokémon spin-offs. Best known for the Pokémon Rumble sub-series and the aforementioned Pokémon Dash, Pokémon Channel marked Ambrella's only GameCube game back in 2003, bringing together elements from adventure, simulation and digital pet games.
Our goal was helping Professor Oak set up his TV network, watching broadcasts with Pikachu and obtaining collectible trading cards. Notably, it recreated the Pokémon Mini hardware's five games, also including an exclusive 6th title. If you beat Channel, players could also obtain Jirachi, who was transferable to Ruby and Sapphire. Ultimately, it wasn't well-received, earning a 55 Metascore.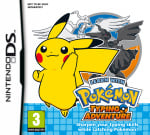 Publisher: Nintendo / Developer: Genius Sonority
Release Date: 21st Sep 2012 (UK/EU)
Typing games aren't particularly uncommon on PCs but, considering most consoles use controllers, they're quite niche, and that's especially true for handhelds. Yet, this didn't stop Nintendo back in 2011 when it released Learn with Pokémon: Typing Adventure, bundling it with a Bluetooth Nintendo Wireless keyboard.
This time around, we captured Pokémon by correctly typing out their names, working for Professor Quentin Werty within the Elite Typists' Club. We thought it held some flaws, but still earned a decent 7/10 stars from us. Uniquely, this is also the only Pokémon game with an English translation to never release in North America.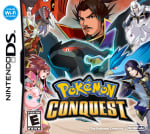 Publisher: Nintendo / Developer: Tecmo Koei
Release Date: 18th Jun 2012 (USA) / 27th Jul 2012 (UK/EU)
Unusual crossovers are nothing new in gaming – especially when Koei Tecmo is involved – and back in 2012, one of its lesser-known series', Nobunaga's Ambition, teamed up with Pokémon. Gameplay mechanics borrowed heavily from the former, offering us a turn-based strategy RPG with tactical elements. Set within the Ransei Region, this land is split between 17 different kingdoms, and our goal was to unify them all, eventually going up against Nobunaga himself.
Playing as the Warlord of the Aurora kingdom, defeating fellow Warlords unlocked access to further Pokémon. Featuring 200 of the (then) 649 Pokémon, they were restricted to one move each, and evolution only occurs by hitting specific conditions. We thought pretty highly of this one at the time – awarding it 8/10 stars – saying it could've benefitted from a deeper story but Conquest stands strong as one of Pokémon's better spin-offs.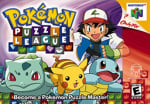 Publisher: Nintendo / Developer: Nintendo Software Technology
Release Date: 25th Sep 2000 (USA) / 2nd Mar 2001 (UK/EU)
Tetris Attack remains fondly remembered by a lot of players, so it's no surprise that back in 2000, Nintendo capitalised on Pokémon's success with a new crossover. Accompanied by a Game Boy Color entry that same year, Pokémon Puzzle League arrived on the N64, retaining Tetris Attack's core gameplay by matching three identical blocks in a row or column. Based around the Pokémon anime, we found Ash selected as a Puzzle League Tournament challenger.
It reviewed well and gained a second lease of life back in 2008, when the N64 entry arrived on the Wii Virtual Console, where we awarded it 8/10 stars. Sadly, that's no longer available, but the GBC game was also released for the 3DS Virtual Console in 2014, and it holds up just as well. Arguably, Planet Puzzle League remains the best choice in the Puzzle League franchise, but we've still got a soft spot for these two Pokémon-flavoured spin-offs.
Have you gone through any of these Pokémon spin-offs? Anything here you'd argue isn't obscure enough? Let us know in the comments!
Source: https://www.nintendolife.com/news/2021/03/feature_10_pokemon_spin-offs_you_may_have_forgotten_about