While the blockbuster AAA PlayStation 5 and PlayStation 4 titles making up our wishlists are sure to be fantastic experiences, it's the indie games in-between that are always primed to surprise and delight us. Whether it's a touching narrative or a unique take on a tried and true mechanic, the independent scene is always ripe with innovation. And that's something worth celebrating. So, these are just some of the smaller titles coming to PS5 and PS4 we think you need to keep your eye on. Feel free to click through to each game page to learn more about them.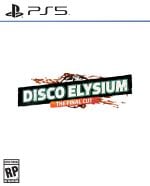 Publisher: ZA/UM / Developer: ZA/UM
Release Date: Mar 2021 (USA) / Mar 2021 (UK/EU)
At this point, we've banged on about Disco Elysium: The Final Cut so much that we reckon our most dedicated readers already know all about it. The isometric RPG from ZA/UM finally comes to both PS5 and PS4 next month, stuffed with extra content and full voice acting for the entire cast. Your role in the world of Elysium is to solve a murder case, but that only scratches the surface of what this 2019 PC classic has to offer. Build your character in whichever way you like, solve quests and mysteries off to the side, and engage in lengthy conversations to get to the bottom of the investigation. This one is sure to be a classic.

Publisher: KO-OP / Developer: KO-OP
Release Date: 2021 (USA) / 2021 (UK/EU)
Goodbye Volcano High is a PS5 game where friendly dinosaurs go to school. What's not to love? This ambitious title from KO_OP aims to tell a story of love and self-identity that reflects the uncertain world around us. In practice, this places protagonist Fang in their graduation year at high school, whose life is changed following an event. A branching story will respond to your choices and dialogue options, so fans of that storytelling style should take note.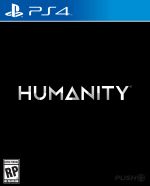 Developer: Enhance Games
Release Date: 2021 (USA) / 2021 (UK/EU)
Humanity is the next experience from Rez Infinite and Tetris Effect studio Enhance Games, so you already know this one is going to be thoroughly pleasing on both the eyes and ears. The pedigree alone is what earns the team's next game a place on this list since we know very little about what it's cooking up behind the scenes, but we think we're pretty safe in saying it'll be something unique. The announcement trailer released back in 2019 suggests as much.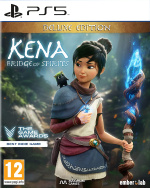 Developer: Ember Lab
Release Date: Mar 2021 (USA) / Mar 2021 (UK/EU)
This one hardly needs an introduction: Kena: Bridge of Spirits is probably the most high-profile indie game out there for PS5 and PS4 right now. Wowing the digital crowd back at Sony's PS5 reveal event, the debut game from developer Ember Lab is as bright as bright can be with a striking colour palette and lovely looking characters. It's said to be launching at some point early this year — let's hope that comes to fruition.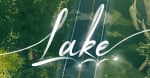 Publisher: Whitethorn Digital / Developer: Gamious
Release Date: 2021 (USA) / 2021 (UK/EU)
We could all do with a bit of laidback mail delivering right about now, and Lake is sure to provide that in spades. It's 1986 and Meredith Weiss has returned to her hometown of Providence Oaks to start delivering the mail, but besides the job, whatever else she gets up to is entirely your choice. Befriend whoever you like, strike up a relationship with whoever. Lake looks like a supremely relaxing experience, so the sooner we get our hands on it the better. It's currently slated as an Xbox Series X|S timed exclusive, which means PS5 and PS4 players will have to wait a while longer.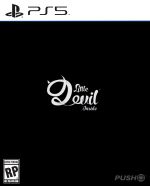 Developer: Neostream
Release Date: Jul 2021 (USA) / Jul 2021 (UK/EU)
Another indie title announced back at Sony's PS5 reveal showcase, Little Devil Inside will finally hit the market after banging about in development for a number of years. It's an action RPG with a semi open-world and survival elements, but that's just about all we know. The reveal trailer looked pretty good though so we're eager to learn more about the game from Neostream.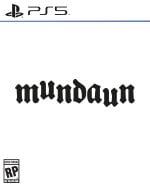 Publisher: MWM Interactive / Developer: Hidden Fields
Release Date: 16th Mar 2021 (USA) / 16th Mar 2021 (UK/EU)
Here's one for the horror fans amongst you. Out in exactly one month, Mundaun is the work of a single man named Michel Ziegler. It'll transport you to the Swiss region of Grisons for an experience more about the atmosphere created around you rather than jump scares. Ziegler claims there's nothing else quite like Mundaun, which only heightens our interest more.

Developer: Fullbright
Release Date: TBA
Open Roads is the next game from Gone Home and Tacoma developer Fullbright, so this one is already shaping up to be something rather special. As Tess Devine, this is a title based on a road trip you take with your mother into the past. Their relationship has always been difficult, and Open Roads is set to explore that to its fullest.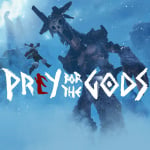 Publisher: No Matter Studios / Developer: No Matter Studios
Release Date: Q1 2021 (USA) / Q1 2021 (UK/EU)
Do you miss Shadow of the Colossus? Play Praey for the Gods when it releases in the near future if so. The PS5 and PS4 game emulates the Team ICO classic and gives you loads of gigantic monsters to climb and eventually kill them off. The PS5 version will take advantage of the DualSense controller's unique features and even run at 60 frames-per-second. PS4 owners aren't left out in the cold either with a native version, but that frame rate will have to be halved. Let's hope it's every bit as good as it's shaping up to be.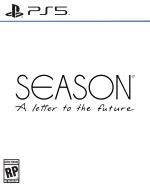 Developer: Scavengers Studio
Release Date: TBA
Season represents quite the shift in tone for Scavengers Studio after putting out Battle Royale title Darwin Project, which probably represents just how freeing indie development can be. You'll be riding a bicycle across foreign lands in an attempt to figure out what's going on with the world, meeting new people and learning about new cultures. Season is pitched as an escape from everyday life and one that could fulfil your travelling needs right now, at least in a digital sense.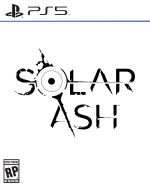 Publisher: Annapurna Interactive / Developer: Heart Machine
Release Date: Jun 2021 (USA) / Jun 2021 (UK/EU)
Solar Ash is the latest title from the team behind Hyper Light Drifter, and besides an announcement trailer from roughly eight months ago, that is quite literally all we know about it. Heart Machine has kept us in the dark on what to expect, so we're struggling to fill this slot with meaningful words to be perfectly honest. The footage shown last year certainly has something to it though, and with a pedigree built up based on the team's previous title, Solar Ash will surely be one worth keeping your eye on.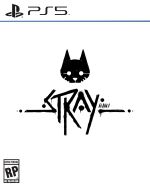 Publisher: Annapurna Interactive / Developer: Blue Twelve
Release Date: Oct 2021 (USA) / Oct 2021 (UK/EU)
We round out this feature with the ability to play as a cat. Need we say more? Stray is a cyberpunk adventure (yes, really) about a feline separated from its family that's trying to find a way home. You'll be able to traverse the neon city at both street level and across rooftops to solve what is described as an ancient mystery. Oh, and the place is inhabited by robots instead of humans. Sign us up.
Are you excited to play any of the PS5, PS4 indie games listed above? Which other titles belong on this list? Place your votes in our poll and expand on your picks in the comments below.
Source: https://www.pushsquare.com/news/2021/02/feature_12_ps5_ps4_indie_games_to_get_excited_about