January is here and while it may be wet and miserable outside, there's a wealth of games to experience, especially through Xbox Game Pass. It's an opportunity to escape what is considered by some to be the worst month of the year, and embrace new worlds and fantastic adventures.
With Xbox Game Pass, the choices are astronomical for what players can choose to take on. From the beautiful plains of Dragon Quest XI S, to the high octane action of DOOM Eternal, there's something for everyone, and 2020 saw some great additions to the service. Let's take a look at a few of them – big and small!
Publisher: Electronic Arts / Developer: Hazelight
Release Date: 23rd Mar 2018 (USA)
Another title available through EA Play is A Way Out. This cooperative centric adventure is the perfect "movie night" experience, built for best friends, couples or a random. It demands communication between the pair through a variety of action packed set-pieces and even some smaller moments where you and a friend can sit down and play Connect 4. There's honestly nothing else on the market quite like it and for anyone who missed it the first time round, now is a perfect time to dive into it.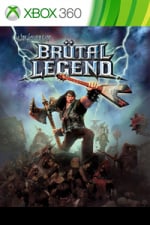 Publisher: Double Fine / Developer: Double Fine
Release Date: 13th Oct 2009 (UK/EU)
One of the most underrated games of the Xbox 360, Brutal Legend features Jack Black in an open-world adventure which plays homage to rock and metal music throughout the ages. Acting as a love letter to the music genre, the game mixes the usual open-world fair with real time strategy battles, creating an unusual blend of gameplay mechanics which ultimately works. It's worth checking out if you have the time and seeing why it's become a cult-classic.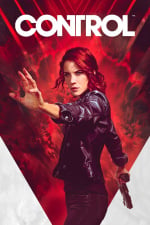 Publisher: 505 Games / Developer: Remedy
Release Date: 27th Aug 2019 (USA)
Perhaps one of Remedy Entertainment's greatest achievements, Control is a rollercoaster ride of thrills, mystery and surprises around every corner. Control starts off fairly subdued, but quickly evolves into a strange adventure that's not worth spoiling. Uncovering the secrets of Control is one of its best elements, as Remedy works effortlessly to create a connected universe between its games. The game gets better as it opens up and was one of the Xbox One's finest titles.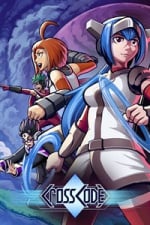 Publisher: Deck 13 / Developer: Radical Fish Games
Release Date: 2016 (USA) / 2016 (UK/EU)
CrossCode is a beautiful rendered 16-bit adventure is the perfect blend of fast-paced action and puzzles, creation a concoction of Devil May Cry meets Zelda. It's a lengthy, intriguing adventure that uses its art style to its full advantage. Set inside an in-game MMO, the story twists and turns until its explosive conclusion which ends with satisfying results. It's an adventure worth taking and a wonderful change to many AAA games on the market.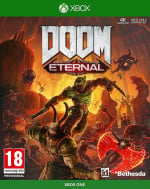 Publisher: Bethesda Softworks / Developer: id Software
Release Date: 20th Mar 2020 (USA)
If you want to start the New Year with a bang, then you can't go wrong with DOOM Eternal. The gameplay generally feels fairly different compared to the 2016 original, more inline with a constant battle of dance, rather than the all-guns blazing attitude of its predecessor. One of the new features is the emphasis on platforming, which adds a new degree to each battle. It constantly evolves over its runtime and is a fantastic experience throughout.
Source: https://www.purexbox.com/news/2021/01/feature_20_great_xbox_game_pass_games_to_try_in_the_new_year