That favourite winter pastime from the previous Animal Crossing games has made a jubilant return in Animal Crossing: New Horizons — if in a slightly different way…
Beginning mid-December, New Horizons players in the Northern Hemisphere are able to craft Snowfolk (namely, Snowboys) from snowballs found around their islands and acquire some icy items in return for their hard work.
This is slightly different from previous games, in which players could craft a complete set of snowfolk (snowmen, snowmam, snowboys and snowtykes). However, the rewards are significantly improved in the latest entry.
On this page:
Animal Crossing: New Horizons: Guide to Snowballs and Making a Perfect Snowman
Animal Crossing: New Horizons: Guide to Snowballs and Making a Perfect Snowman
How To Find Snowballs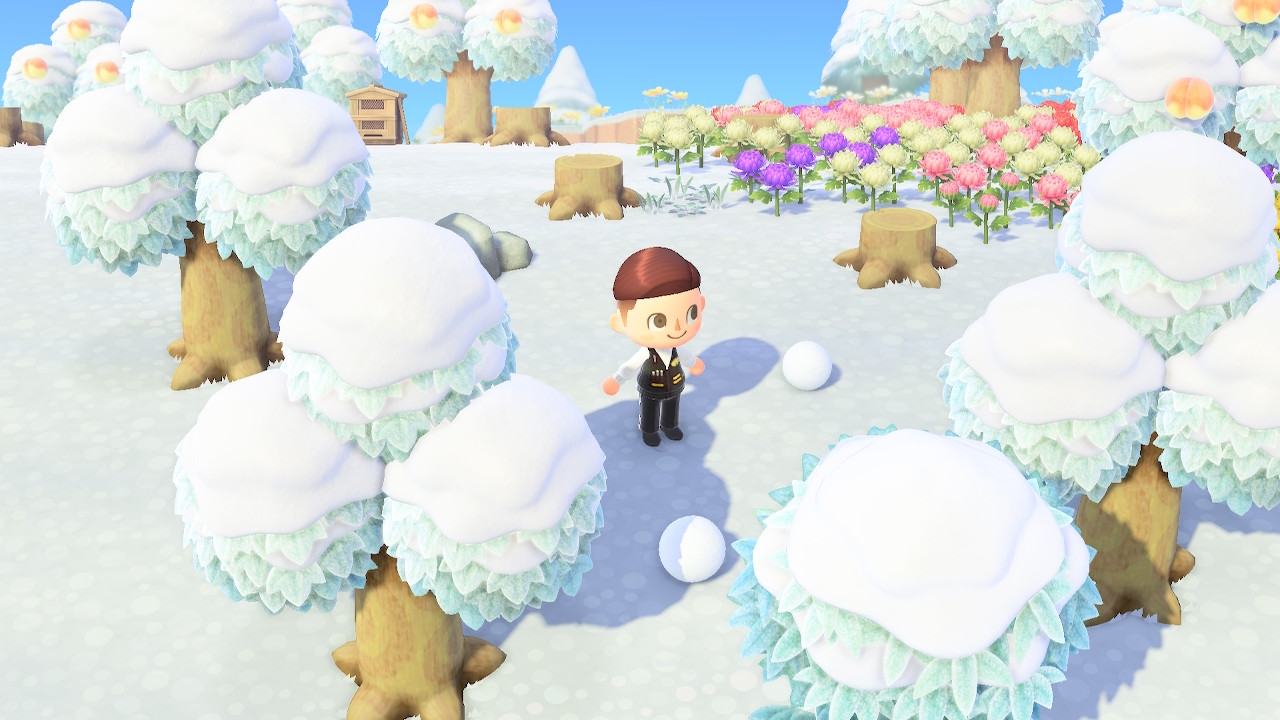 Nintendo Life
Beginning on December 10th, players in the Northern Hemisphere will find snowballs around their islands once the ground is completely covered with snow. For Southern Hemisphere players, this occurs around mid-June.
The snowballs will spawn in the more open areas of your island, and only when your island gates are closed. If you still can't find any snowballs, you may not have enough open snow-covered space on your island. Try clearing some things (flowers are fine), go into a building, and come back out — you should be able to spawn some snowballs after this.
How To Roll Snowballs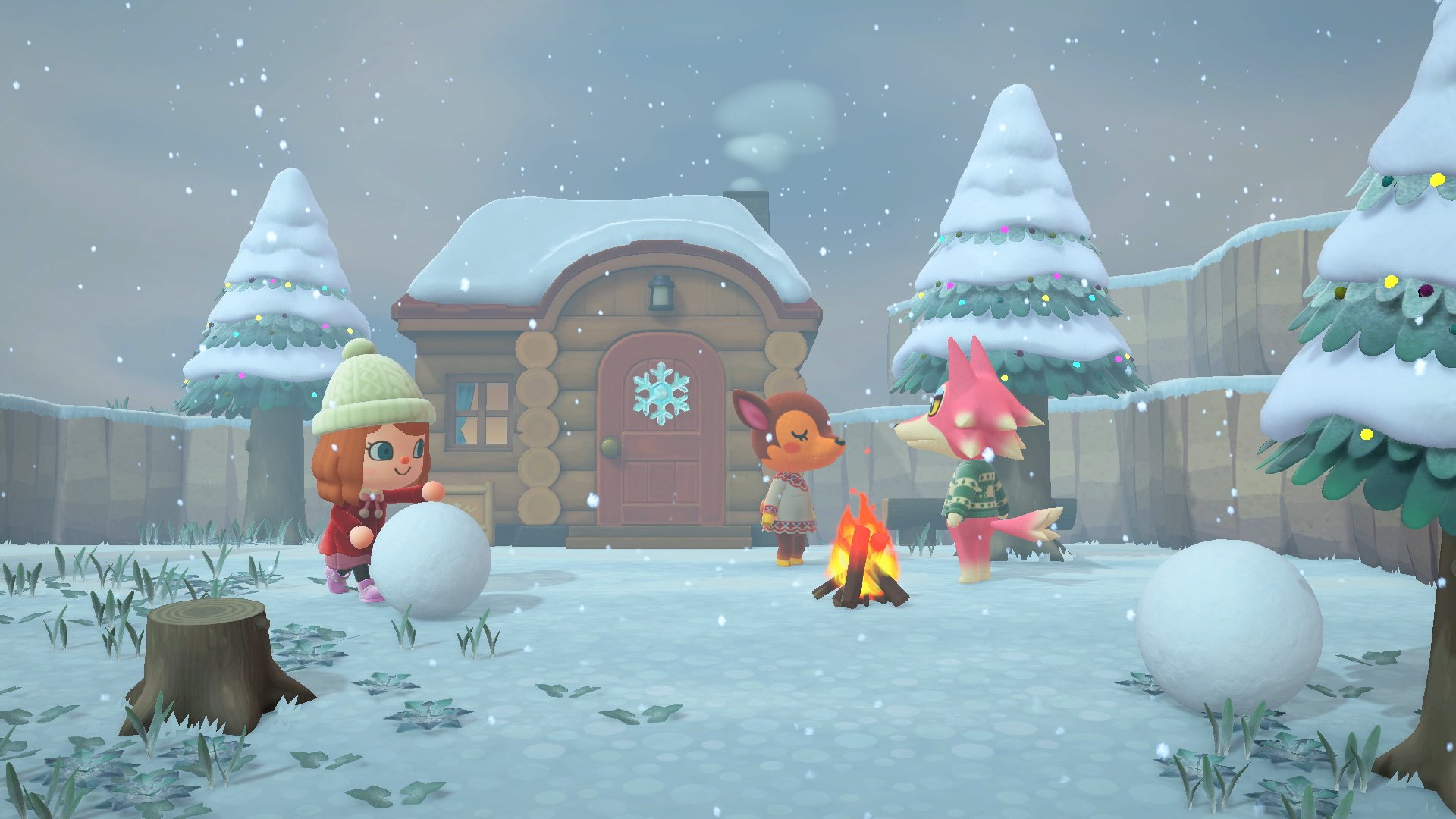 Austin Voigt
While they make a decorative addition to your landscape — and may attract rare bugs, like the dung beetle — these snowballs have another use, too: crafting snowfolk.
In New Horizons specifically, you can craft Snowboys by kicking and then pushing the snowballs around on patches of ground that have snow, which increases their size. If you push them onto a non-snow-covered area, they'll decrease in size.
Grow the snowballs to a specific size, and roll them on top of each other to create your snowman — but watch out! Rolling them into something (such as a wall, a tree, a rock, or the water) will make them break. Never fear, though — they'll respawn once you enter and exit a building.
How To Make A Perfect Snowman (Snowboy)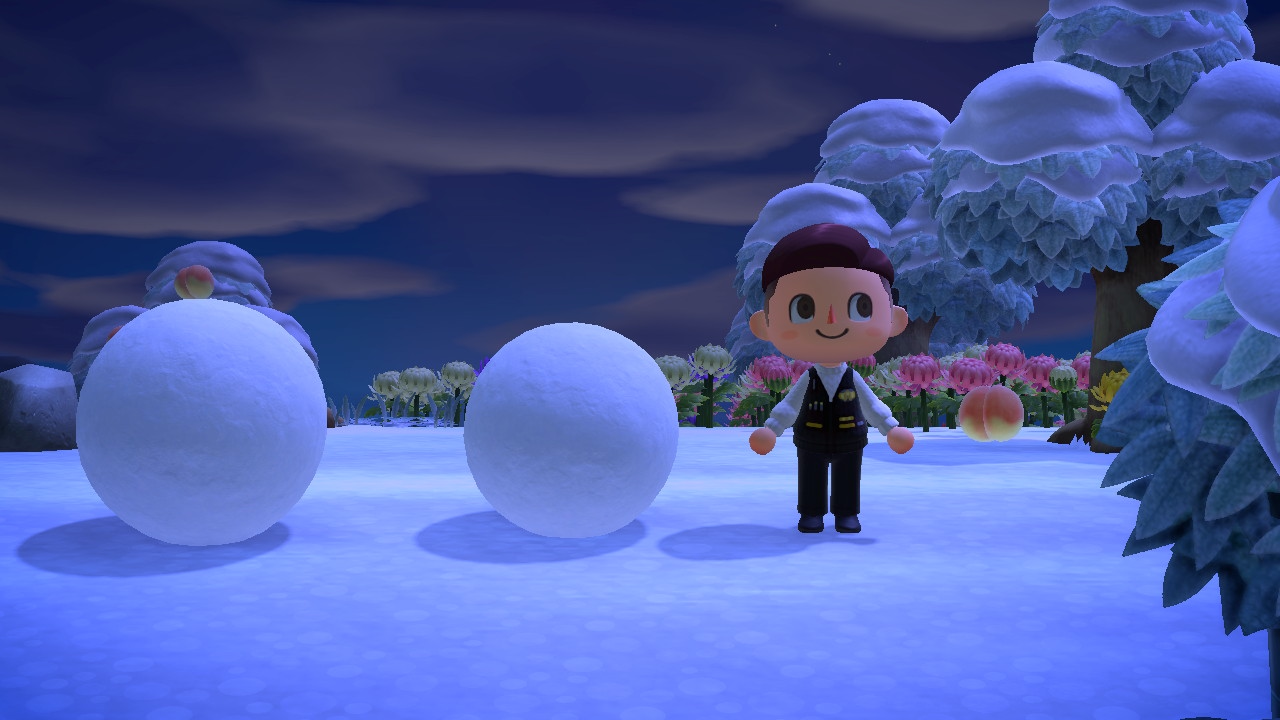 Nintendo Life
Ensuring that your snowballs are the correct size, and that the snowfolk you build are the correct proportions, will earn you the status of a "perfect" snowboy maker and net you some icy DIY crafting recipes. Anything less than perfect will simply not do.
So how, precisely, do you know what the correct sizes are for crafting these "perfect" snowmen? Here are our fool-proof steps to snowball rolling and snowboy creation (use the image above as a reference):
Find the snowballs that have spawned on your island, and carefully roll them to a relatively open space, where they have plenty of room to grow
For the first snowball, roll it around until it's at roughly the height of your player's eyes; this will be the base, so be sure to roll it where you'd like the snowboy to be built (and ensure it has some space around it so that you can speak to it and claim your rewards)
Roll the second snowball until it's at about the height of your player's ears – feel free to move your camera down a bit to ensure it's correct
Roll the second, smaller snowball over to the first, larger snowball, and push it up against the first so that it lands on top – completing your snowman!
If the snowboy congratulates you immediately after crafting him, you'll know you got it right. If, however, he does not, then there's always another chance to build a new one tomorrow (we'd never condone cheating by hard-quitting the game immediately and building a new one from scratch that same day… probably).
Snowboy DIY Crafting Recipes – Rewards from Snowfolk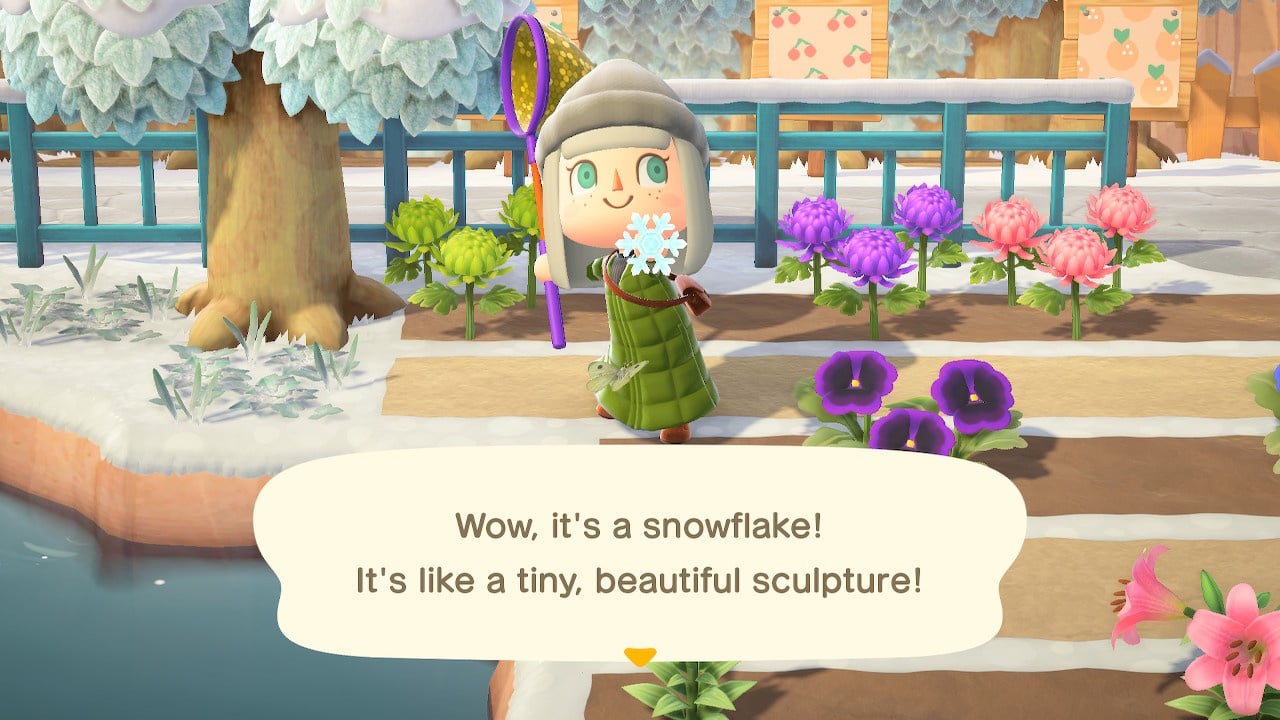 Austin Voigt
When you craft a perfect snowman, it will initially reward you with a seasonal DIY recipe for an ice-themed item. Additionally, in the subsequent days after building it, if you speak to the snowboy each day until it melts (four days, to be precise), it will give you a Large Snowflake which you'll need to craft some of the DIY recipes below:
This article is part of our Animal Crossing: New Horizons walkthrough, which includes a Complete Fish List, Complete Bug List and Complete Sea Creatures List. If you're looking for specific fish or bug, we can tell you how to catch the elusive Coelacanth, Mahi-Mahi, Giant Trevally, Stringfish, Golden Trout and all the Sharks and Beetles, along with a full list of Critters leaving at the end of the month. We've also compiled a Complete Villager List and a Complete List of K.K. Slider Songs, as well as the Best Custom Design Codes and Islands we've found so far, and the best islands to visit using Dream Address Codes.
We can also help with How to Spot Redd's Fake Paintings and Statues, How to Make Bells Fast, How to Breed Flowers, How to Get more DIY Recipes, How to Upgrade Nook's Cranny, where and when to find special characters like Gulliver, Sable, Label, Wisp, Celeste, Pirate Gulliver and Jack, plus tips on using the Star Wand, Tool Ring, Rock Trick, Cutting Down and Moving Trees, using amiibo on Harv's Island, How to Back Up Your Island Data, How to Time Travel, How to Get a 5-Star Island Rating and a whole lot more.
And finally Where to Buy Animal Crossing: New Horizons on Nintendo Switch if for some reason you haven't yet picked up the game.
Source: https://www.nintendolife.com/guides/animal-crossing-new-horizons-snowman-how-to-make-a-perfect-snowboy-with-snowballs-and-snowflake-diy-recipes-list