What are the best PS4 fitness and health games to help you lose weight at home? While most PlayStation 4 games tend to find you in a solitary position, the console is also home to several superb titles which will get you on your feet and working up a sweat. Gyms may have reopened in most nations, but home workouts are in vogue, and you may be looking for fun ways to liven up your exercise time. In this list we're going to share several titles which will help to get you in shape from the comfort of your very own living room, but if you're looking for more traditional gaming experiences then you can find our guide to the Best PS4 Games through the link.
Below is a list of the best PS4 fitness and health games. These are the titles that we reckon can help supplement your home workouts, and even help you to lose weight at home.
Beat Saber (PS4)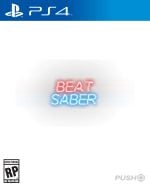 Publisher: Beat Games / Developer: Beat Games
Release Date: 20th Nov 2018 (USA) / 20th Nov 2018 (UK/EU)
Beat Saber is easily one of the most iconic PlayStation VR games to date, and in addition to being outstanding fun, it can also help boost your daily calorie burn. The title's fast-paced, rhythm-driven gameplay sees you smashing bricks in time to increasingly hectic techno music – and it's scoring system is tied to full body movements, so it actively discourages Nintendo Wii-esque cheating with wrist flicks. As it's not a true fitness game, the title lacks detailed stat tracking on your performance, but it's good for core and arm exercise, and can be used as a fun cardio booster to incorporate into your home fitness routine.
BoxVR (PS4)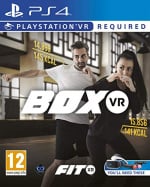 Publisher: FitXR
Release Date: 30th Apr 2020 (USA) / 30th Apr 2020 (UK/EU)
Boxercise is big business, and BoxVR is designed to bring the high intensity interval training associated with the popular activity into your home. Specifically designed as an exercise tool, you'll find detailed stat tracking on your performance here, as well as hundreds of choreographed workouts designed by professionals. The core gameplay is not massively dissimilar to Beat Saber, as you're tasked with breaking blocks using a series of different jabs and upper-cuts. Crucially, this title is being updated regularly with new content, music, and programmes – and is particularly effective when paired with a good set of wrist weights.

CREED: Rise to Glory (PS4)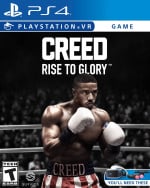 Publisher: Survios / Developer: Survios
Release Date: 25th Sep 2018 (USA) / 25th Sep 2018 (UK/EU)
If you're the kind of person who doesn't typically enjoy gym settings, then CREED: Rise to Glory will give you the motivation you need to stay in shape. While titles like BoxVR are no-frills with their presentation, this movie tie-in puts you in the ring with none other than Rocky Balboa. What more could you want? As a fitness tool, this is somewhat less effective than the more tailored experience of BoxVR, but the boxercise principles apply here, and you can burn plenty of calories with a few rounds of this compelling PSVR title.
Just Dance 2020 (PS4)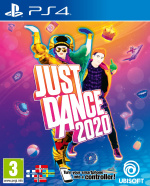 Publisher: Ubisoft / Developer: Ubisoft
Release Date: 5th Nov 2019 (USA) / 5th Nov 2019 (UK/EU)
Dancing is one of the most entertaining ways to exercise, and Ubisoft has tapped into that with its effervescent Just Dance franchise. While very little changes on an annual basis, Just Dance 2020 boasts songs from Ed Sheeran and Ariana Grande, and adds in a custom playlist mode so you can jive to the music you like most. Perhaps the most important feature of this franchise is how universally appealing it is, and a new kid's mode should help to keep your children active while they're off school. You can use PlayStation Move controllers or a smartphone to track your motions, so it's very accessible depending on what hardware you own.

Sprint Vector (PS4)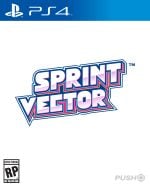 Publisher: Survios / Developer: Survios
Release Date: 13th Feb 2018 (USA) / 13th Feb 2018 (UK/EU)
Sprint Vector is a very interesting experience, as it functions a little like Mario Kart – except the twist is that you must actively pump your arms like you're running on the spot. While it doesn't sound like a particularly satisfying racing game on the surface, the mechanic is surprisingly tactile and entertaining – and because of the competitive setting, you'll always want to exert maximum effort. This makes it a surprisingly effective fat burner.
SUPERHOT VR (PS4)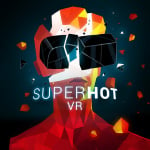 Publisher: SUPERHOT Team / Developer: SUPERHOT Team
Release Date: 21st Jul 2017 (USA) / 19th Jul 2017 (UK/EU)
SUPERHOT VR is not advertised as a fitness game, and it shouldn't really be considered one. That said, it will test your strength, as you're required to make very deliberate movements to dodge bullets in a Matrix-style experience. In this game, time only moves when you do, so you need to be precise with how you shape your body in order to succeed. It's not going to burn fat like some of the other titles on this list, but if you're looking to be active with an extremely entertaining title, look no further.

VirZOOM Arcade (PS4)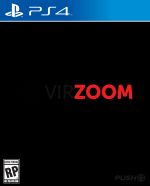 Publisher: VirZOOM
Release Date: 15th Feb 2017 (USA) / 15th Feb 2017 (UK/EU)
You'll need an actual exercise bike to make the most out of VirZOOM, so while the application can be downloaded for free from the PlayStation Store, there is an additional outlay to consider. That said, this minigame compilation will dramatically enhance tedious rides, as it puts you on the back of a Pegasus and inside the cockpit of a Formula One car. You'll get advanced stat tracking and leaderboards online, so this is a great investment if you plan to do lots of cycling at home.
Yoga Master (PS4)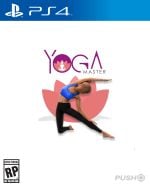 Publisher: Oxygene
Release Date: 18th Oct 2019 (USA) / 18th Oct 2019 (UK/EU)
Yoga is great for mental health as well as overall physical fitness, and Yoga Master is the most complete experience you'll find on PS4, with over 150 poses and dozens of programmes to challenge you depending on your mood. With a series of relaxing backdrops, breathing exercises, and techniques, this game will help you to become one with your mind and body – all from the comfort of your living room.
What do you think are the best PS4 fitness and health games to lose weight at home? Have you used any of these titles as part of your home workout routine, and did they help? Wipe yourself down in the comments below, and be sure to check out our best PS4 games guide.
Source: https://www.pushsquare.com/guides/best-ps4-fitness-and-health-games-to-lose-weight-at-home