What are some of the best short PS4 games? The PlayStation 4 has lots of short games available, and while some of them probably aren't worth your time, there are plenty that are. In this list, we'll go through some of the shortest games you can play on PS4 — but first, some ground rules. For starters, all the games that appear here are ones we believe are well worth playing; there are some ludicrously short titles on PS4 that we wouldn't recommend. Next, these are all games that are primarily single player or story driven. Thirdly, we've tried to keep the list to games you can realistically complete in one sitting. And finally, we wanted to stick to more modern games, as we didn't want to flood the list with short retro titles.
With all that out of the way, let's get to the games. Here is our choice list of short games on PS4. For a list of the best PS4 games, click through the link.
Best PS4 Games You Can Beat in a Day
Below is a list of some of the best short PS4 games. These are our favourite short games on PS4, selected by our editorial team.
ABZÛ (PS4)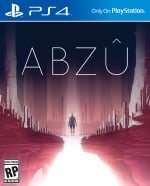 Publisher: Giant Squid / Developer: Giant Squid
Release Date: 2nd Aug 2016 (USA) / 2nd Aug 2016 (UK/EU)
Average Length: 2 hours
If you're looking for a game you can totally chill out with for an evening, ABZÛ comes highly recommended. Essentially an underwater Journey, this is a serene, peaceful exploration game that doesn't get in your way. It's an adventure with subtle storytelling, gorgeous presentation, and a relaxing atmosphere that's perfect for a lazy night in.
Arise: A Simple Story (PS4)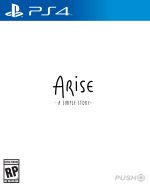 Publisher: Techland / Developer: Piccolo Studio
Release Date: 3rd Dec 2019 (USA) / 3rd Dec 2019 (UK/EU)
Average Length: 3.5 hours
We're big fans of Arise, a short but sweet narrative adventure that ought to tug on your heartstrings. It threads bittersweet story scenes together with basic but effective 3D platforming. This is a game that definitely lives up to its name, but the simplicity of the experience is what makes it stand out. At only a few hours in length, this is a good game to check out if you have a free afternoon, and local co-op sweetens the deal.
Burly Men At Sea (PS4)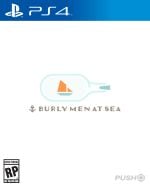 Publisher: Brain & Brain / Developer: Brain & Brain
Release Date: 3rd Oct 2017 (USA) / 3rd Oct 2017 (UK/EU)
Average Length: 30 minutes
The above estimation refers to each playthrough. Burly Men At Sea is a short tale about three sailors on a grand adventure, but there are multiple paths you can take through the game. Even if you wanted to see absolutely everything, you're looking at no more than a few hours to complete this unusual game. It's not just its structure that makes it unique; each time you beat it, you're rewarded with a code to purchase a real picture book about your adventure. A funny and creative curio.
Donut County (PS4)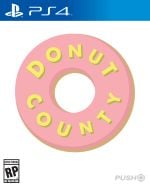 Publisher: Annapurna Interactive / Developer: Ben Esposito
Release Date: 28th Aug 2018 (USA) / 28th Aug 2018 (UK/EU)
Average Length: 2 hours
In Donut County, you play as a hole in the ground. It's a premise that doesn't sound that exciting on paper, but you'll be hooked on this game's simple gameplay for its duration. It's only a couple of hours long, but in that time, you'll get to know all about the titular town and its residents. It's full of quirky humour, and seeing things tumble away into the hole is a joy.
Dreams (PS4)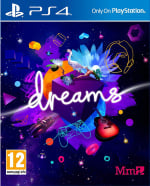 Publisher: Sony Computer Entertainment / Developer: Media Molecule
Release Date: 14th Feb 2020 (USA) / 14th Feb 2020 (UK/EU)
Average Length: 2 hours
This entry is a little tricky, but we're referring to Art's Dream, Media Molecule's own adventure that acts as the official story mode for Dreams. Like the other games on this list, Art's Dream is short but very sweet. It packs an awful lot of variety into its two-hour runtime, demonstrating the breadth of what's possible with the game's wider creation toolset. As a standalone thing, though, this is well worth playing, and with the gameplay changing up throughout, you certainly won't get bored.

Source: https://www.pushsquare.com/guides/best-ps4-games-you-can-beat-in-a-day