What are the best PS4 RPGs? Well, the PlayStation 4 is home to a vast library role-playing games. From MMOs and open world epics to niche Japanese RPGs (or JRPGs) and traditional adventures stuffed with text, there's something for just about everyone. It's an expansive genre in which East meets West, and we see numerous takes a similar formula. As with anything, though, some titles are better than others, and so we've put together what we think are the best RPGs on PS4.
While you'll find all of the best PS4 RPGs in this list, you may also be interested in the best PS4 open world games and best PS4 single player story games. We also have a full list of best PS4 games if you're not concerned about genre.
Best PS4 RPGs
Below is a list of the best PS4 RPGs. Whether it's JRPGs or open world WRPGs, these are our favourites on Sony's console.
30. Final Fantasy XV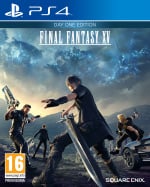 Publisher: Square Enix / Developer: Square Enix
Release Date: 29th Nov 2016 (USA) / 29th Nov 2016 (UK/EU)
Final Fantasy XV has proven to be somewhat divisive, but it's a unique title that carves out its own path through the current RPG landscape. Built upon the idea of a bro-tastic road trip, its premise makes for a thoroughly enjoyable journey, even if it does squander its opportunity to tell a more engaging story. It's stuffed with secrets and strangeness, and its mix of realism and fantasy really sets it apart from most of the other games on this list. It's not quite a classic, but it's still a damn good time.

29. Valkyria Chronicles 4 (PS4)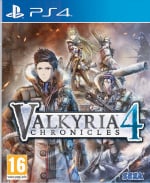 Publisher: SEGA / Developer: SEGA
Release Date: 25th Sep 2018 (USA) / 25th Sep 2018 (UK/EU)
The best game in SEGA's tactical series, Valkyria Chronicles 4 is a refinement of what came before it, with larger, more engaging battlefields, better class balancing, and some fantastic characters. You can get to know its cast with more in-depth character development too, adding weight to every skirmish as you send your new pals to the front lines. Fighting back against the Empire has never been so rewarding.
28. Final Fantasy X|X-2 HD Remaster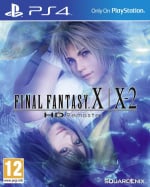 Publisher: Square Enix / Developer: Square Enix
Release Date: 12th May 2015 (USA) / 15th May 2015 (UK/EU)
A defining moment for RPGs back in the PS2 era, Final Fantasy X is packed with emotion and memorable characters. Its somewhat traditional gameplay has stood the test of time, and going up against the many open world RPGs of today, its linear approach is actually quite refreshing, especially since it allows the story and cast to push to the forefront of the experience. The divisive but still fun Final Fantasy X-2 is merely the icing on the cake here.

27. The Elder Scrolls Online: Tamriel Unlimited (PS4)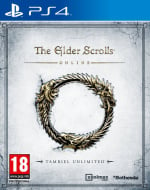 Publisher: Bethesda Softworks / Developer: Zenimax Online Studios
Release Date: 9th Jun 2015 (USA) / 9th Jun 2015 (UK/EU)
Set aside several months of your life, because you're going to need a lot of free time to cover The Elder Scrolls Online's unbelievably gigantic map. One of the best MMORPGs on the PS4, Tamriel Unlimited continues to balloon in size and scope thanks to the developer's unwavering support. With or without friends, there's a seemingly endless amount of adventure on offer here, and there's no mandatory subscription fee, either.

26. Nioh 2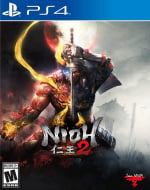 Publisher: Sony Computer Entertainment / Developer: Team Ninja
Release Date: 13th Mar 2020 (USA) / 13th Mar 2020 (UK/EU)
At times, Nioh 2 feels like a massive expansion to the first game rather than a full-blown sequel, but that doesn't stop this intense action RPG from reaching new heights. Its slick combat system is the star of the show, boasting an impressive amount of depth once you really dig into its many weapon types and all of their dedicated skill trees. On top of that, the grind for loot is devilishly addictive, and the great level design will keep you coming back for more. Seriously sharp stuff from Team Ninja.