What are the best PS4 single player story games? Playing games with others is a lot of fun, but sometimes you just want to go it alone and immerse yourself in a single player game with a decent story. Often lengthy, deep, and rich with narrative, single player adventures offer some of the best experiences and best stories in gaming, and PS4 has them in plentiful supply. In this list, we're running through our pick of the best single player games on the platform, and all of them provide excellent tales and memorable moments for the lone-wolf gamer.
You'll find other great single player games in our Best PS4 RPGs guide, or if you're looking for something more general, then be sure to hit up our Best PS4 Games guide as well.
Best PS4 Single Player Story Games
Below is a full list of the best PS4 single player story games. All of these games can be played excel when played solo, and have rich narratives that will keep you hooked from start-to-finish.
30. Everybody's Gone to the Rapture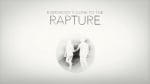 Publisher: Sony Computer Entertainment / Developer: The Chinese Room
Release Date: 11th Aug 2015 (USA) / 11th Aug 2015 (UK/EU)
With Everybody's Gone to the Rapture, The Chinese Room delivers a walking sim with real heft. As you explore the deserted English village of Yaughton following a mysterious event, the story unfurls in small, disconnected scenes, and you have to put two and two together. It's sombre, atmospheric, really quite dark, and utterly absorbing. Brilliantly acted, well written, and underscored by a gorgeous soundtrack, this is up there with the best in the genre.
29. Ghost of Tsushima (PS4)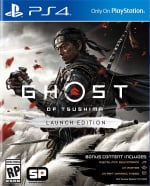 Publisher: Sony Computer Entertainment / Developer: Sucker Punch Productions
Release Date: 17th Jul 2020 (USA) / 17th Jul 2020 (UK/EU)
Ghost of Tsushima certainly doesn't have the strongest overall story of the games on this list, but its peppered with memorable moments and more than compelling enough to keep you playing through to the end. Some touching side-quests head in unexpected directions, and Sucker Punch's historical Japanese sandbox provides a gorgeous backdrop for all of the action that takes place.


28. Erica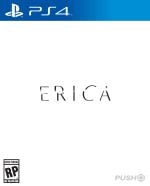 Publisher: Sony Interactive Entertainment / Developer: Flavourworks
Release Date: 19th Aug 2019 (USA) / 19th Aug 2019 (UK/EU)
It's not every day that an FMV game with the production values of Erica comes along, so it's a good job that there's an intriguing plot to go with it. Basing everything you do around its narrative with innovative interactions and genius quick-time events, the story quickly becomes your own as it changes and morphs around your choices. With multiple endings to uncover and an impressive cast of characters and performances, Erica is a short but sweet date with full-motion video.
27. Days Gone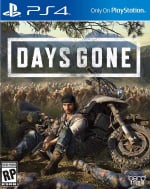 Publisher: Sony Interactive Entertainment / Developer: Sony Bend Studios
Release Date: 26th Apr 2019 (USA) / 26th Apr 2019 (UK/EU)
For a title that borrows so liberally from gaming's biggest trendsetters, Days Gone's biker-themed post-apocalyptic backdrop is surprisingly original. The tattooed bravado may not be to everyone's tastes, but as a predictable popcorn flick, there's a lot to like about Sony Bend's cast of leather-clad survivors. With multiple plot threads all revolving around an engaging nucleus, you won't want to leave Oregon once you've got a taste for the blood and ink.

26. The Invisible Hours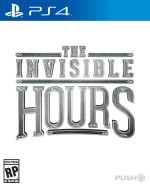 Publisher: Game Trust / Developer: Tequila Works
Release Date: 10th Oct 2017 (USA) / 17th Oct 2017 (UK/EU)
A testament to the power of interactivity when it comes to story-telling, The Invisible Hours sees you play as a voyeur as a murder mystery unfolds in Nikola Tesla's mansion. You'll be following famous historical faces around the house, rewinding time to piece parts of the story together. The key mechanic is that you can only ever be in one place at any given time, so just because you're witnessing a confrontation in the basement, doesn't mean all is well upstairs.
Source: https://www.pushsquare.com/guides/best-ps4-single-player-story-games