What are the best upcoming PS5 RPGs? What are the best upcoming PS4 RPGs? The role-playing genre is an incredibly expansive one, containing so many unique experiences that we think it's fit to detail some of the ones packing the most potential coming to both PS5 and PS4 in the future. There are some turn-based titles in here as well as JRPGs and real-time action games too. In this PS5 guide, we're going to reveal the best upcoming PS5, PS4 RPGs. For more information, be sure to check out: Best PS5 Games.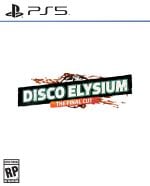 Publisher: ZA/UM / Developer: ZA/UM
Release Date: Mar 2021 (USA) / Mar 2021 (UK/EU)
Disco Elysium caused quite a stir when it released on PC to rave reviews back in 2019. Now, the isometric RPG comes to PS5 and PS4 as part of The Final Cut, containing new quests and full voice acting for every character. This incredibly in-depth experience allows you to create quite literally any type of character as you attempt to solve a murder case. With just a couple of blocks of road to rummage through, this RPG is small-scale but also super deep.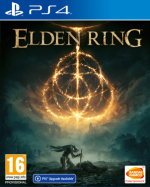 Publisher: Bandai Namco / Developer: FromSoftware
Release Date: TBA
It's From Software's Hidetaka Miyazaki x Game of Thrones' George R.R. Martin. What more do you need to know? The Dark Souls, Bloodborne, and Sekiro: Shadows Die Twice creator is back yet again with a tale that seems to be based heavily in the realm of fantasy, while also being especially difficult. Dragons aplenty, this is a particularly unique project that will probably be unlike anything else before it. Consider us hyped.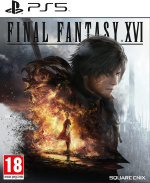 Publisher: Square Enix / Developer: Square Enix
Release Date: TBA
The daddy of the RPG genre, Final Fantasy, is back with its sixteenth mainline entry — marking a return to a more high fantasy setting. We don't know a lot about the game right now, besides the fact that the protagonist is called Clive of all things, but you can still consider us excited. Could it even release in 2021? Let's hope so. Final Fantasy XVI feels like the biggest title for this list — a Game of the Year contender, that's for sure.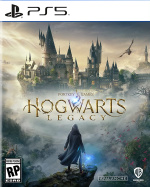 Publisher: Warner Bros / Developer: Avalanche Software
Release Date: 2021 (USA) / 2021 (UK/EU)
If you're a Harry Potter fan, this is absolutely a dream come true. Hogwarts Legacy takes us back to the Wizarding World as this RPG allows any witch or wizard to put on the Sorting Hat and start earning points for their House. Alongside that will be a brand new story, classes to attend, friendships to make, and enemies to curse. We could lose months of time to this one.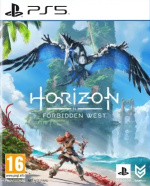 Publisher: Sony Interactive Entertainment / Developer: Guerrilla Games
Release Date: 2021 (USA) / 2021 (UK/EU)
Guerrilla Games is back with a follow-up to Horizon Zero Dawn that is primed to take full advantage of PS5. Expect new robotic creatures to take down, more weapons to do so with, and an expansive open-world full of vibrant and tropical life. We also expect the developer to dive deeper into the gripping tale of Aloy as well as the environment around her with in-depth side quests and deep characters. This could well be Game of the Year.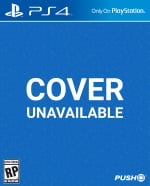 Publisher: Electronic Arts
Release Date: Q2 2021 (USA) / Q2 2021 (UK/EU)
Commander Shepherd is back! The Mass Effect Legendary Edition brings the original trilogy of PlayStation 3 titles to PS5 and PS4 with improved visuals and enhancements on the backend. Mass Effect 3 has unfortunately lost its multiplayer capabilities, but everything you could want from the galaxy trotting franchise will be back and better than ever. With all single player DLC included, you've got 100+ hours of content here. Perfect for the quiet summer months — sign us up, BioWare.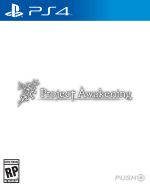 Publisher: Cygames / Developer: Cygames
Release Date: TBA
Very, very little is known about Project Awakening. From developer Cygames, it's supposed to be an open world title designed for the western market with online co-op elements and a lot of "fighting, blood, and sweat". It apparently takes inspiration from The Lord of the Rings, which gives us hope, so go and check out the game's amazing reveal trailer from a few years back while we wait. It's also definitely coming to PS5.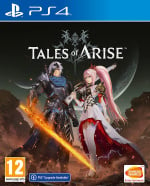 Publisher: Bandai Namco / Developer: Namco Tales Studio
Release Date: TBA
Tales of Arise looks set to be a rather major departure from what has earned the JRPG series a lot of merit and fans over the past couple of decades. Its got an all-new breathtaking look that distinguishes it from the likes of Tales of Zestiria and Tales of Berseria, but not a lot is known about the game besides that. We'll get more details next year. A PS5 version is also pretty much set in stone.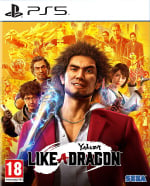 Publisher: SEGA / Developer: Yakuza Studio
Release Date: 2nd Mar 2021 (USA) / 2nd Mar 2021 (UK/EU)
We already know that Yakuza: Like a Dragon is a fantastic turn-based experience after its PS4 launch, but Ichiban Kasuga's adventure through Isezaki Ijincho will look and run better than ever on PS5. Expect 60 frames-per-second and much-improved visuals. What's not to love?
What PS5, PS4 RPGs are you most looking forward to? Check out our PS5 guide for more help and share your own most anticipated list in the comments below.
Source: https://www.pushsquare.com/guides/best-upcoming-ps5-ps4-rpgs