The Seasonal Challenges continue in Destiny 2 and this week we'll be looking at where to find various Lost Sectors and how to complete the Challenger's Proving IV quest.
As part of the Contender's Ascent IV challenge, you'll need to complete the Challenger's Proving IV quest and defeat 50 Cabal using sniper rifles. The last part is easy – just equip your favourite sniper and away you go – but to complete Challenger's Proving IV, you'll need to visit some of the toughest Lost Sectors available.
It would be a good idea to equip items that give you a big Discipline boost for your grenade cooldown as well as grenade or rocket launchers as you'll need them to complete a certain task and you'll also get bonus progress towards completion.
Destiny 2: How to complete Challenger's Proving IV quest
This challenge is pretty lengthy, so make sure you're armed and ready before you head out.
To get started, visit the HELM at the Tower. You'll need to gather some Cabal gold, socket your Hammer of Proving and complete a Battlegrounds playlist. That's all straightforward enough, so grind your way through before paying The Crow a wee visit.
If you get stuck, you can check out our Challenger's Proving guide here.
Destiny 2: Where to find The Pit, Legion's Anchor and Skydock IV
From here on out, the difficulty ramps up a bit. First, you're off to the Asterion Abyss on Europa to farm some Vex Memory Fragments – no prizes for guessing how you'll get those. After that, you'll need to find and clear four Lost Sectors and challenging areas:
Perdition, which can be found on Europa
The Pit, Legion's Anchor and Skydock IV, which can all be found in the EDZ.
The Pit Lost Sector can be found by landing at The Gulch and heading west over the Firebase Hades. From there, you'll want to circle the northwest of the base to find a tunnel that goes underneath a bridge. Take a gander inside the tunnel to enter The Pit.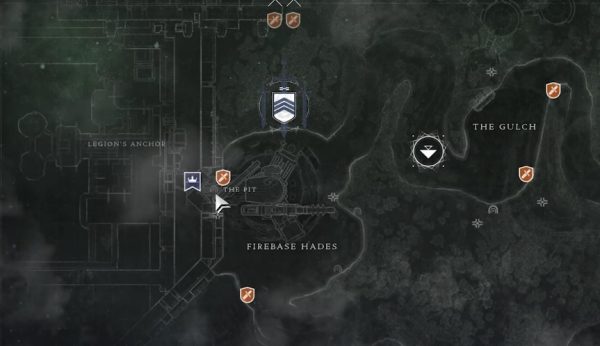 Legion's Anchor is to the west of The Pit, but it's easier to spawn at the Sunken Isles to access it. Follow the path to the left and go straight past the giant Cabal ship that's hanging around.
You'll eventually come to a junction of sorts at this point, so stick to the right and you'll see an opening to your left. You're in the right area if you see a bunch of cargo boxes.
You'll find a raised platform, so head up and through the door and follow the path around until it pops up that you have arrived in Legion's Anchor. The quest asks you to Wreak Havoc so you'll need to use grenades, grenade launchers and rocket launchers to do so.
Finally, to find Skydock IV, land at the Sunken Isles again and head directly towards that big Cabal ship I mentioned earlier, which should lead you west of Echion Hold. There will be a large opening under the ship, so head in there and keep your eye out for a raised platform midway through the tunnel.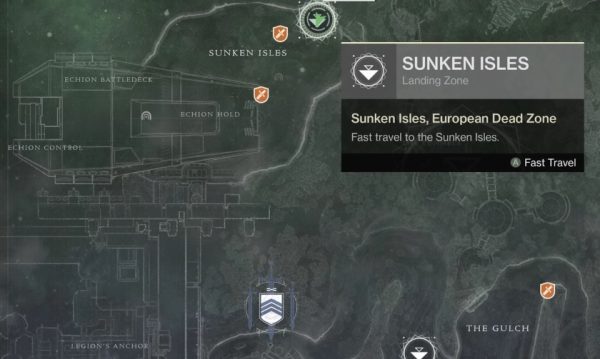 Follow the path and eventually, you'll arrive at Skydock IV. Clear out all the enemies in each area to complete this step and make sure to use grenades and grenade or rocket launchers to get through it faster. You'd also be wise to use a sniper rifle to get those 50 Cabal kills in early, too.
Make sure you open any chests or caches that appear after clearing out ads and bosses. After that, head back to the HELM and you'll have a chat with The Crow and Lord Saladin. You can check out how to complete the Intruder Alert Seasonal Challenge here.
Dead Man's Tale is the latest Exotic weapon that's been added to the Destiny 2 weapons pool and like many Exotics before it, you'll need to complete a quest to unlock it. You can check out our Presage Exotic quest guide here.
You can also check out our Destiny 2 guides on how to get Cabal gold, how to get the Grim Harvest, Howl of the Storm and Bleak Watcher Stasis aspects and how to get the Hammer of Proving.
The next Destiny 2 expansion, The Witch Queen, has been delayed until 2022, but the good news is that Bungie won't be sunsetting any more weapons.
Watch on YouTube');
jQuery(yt_video_wrapper).remove();
});
});
}
Source: https://www.vg247.com/2021/03/04/destiny-2-seasonal-challenges-where-to-find-the-pit-legions-anchor-skydock-iv/