Hey y'all, it's Anthony from The Beta Network and for today's vid …, Should You Play FIFA 21 …, Let's find out Now. Last year's entry was somewhat of a big step for the franchise, The spotlight, of course, being firmly focused on the contentious Volta Football, Though, if you're wondering, if there have been any major changes of a similar note in FIFA, 21 …
You'Ll most likely be disappointed As it's largely the same core foundation. I know we're all familiar with the joke by now. ", you guys are buying the same game all over again" Yadayadayada, But in all fairness it does include a bunch of new functionalities and quality-of-life enhancements. There'S actually too many to count here, but I will go over the major improvements. That being said, let's first discuss how the game flows Playing FIFA 21. It almost always feels like there are more tactical options. Available Players from the elite. Clubs, in particular, will often make quality off-ball, runs and persistently force defenders to stay sharp
Crosses are noticeably more effective too (, especially with the new whipped cross ), compared to how nerfed they were last year, And the newly added player control features allow for more time and space on the ball To pick out a pass or dribble around the opposition. More effectively, One of the new features I ADORE is the'Agile. Dribbling' ability Holding the right shoulder button players can speedily shift the ball between their feet to pass opponents in 1-vs-1 contests. The trade-off is that it drains the stamina bar … drastically, Though you can steadily open up defences with some seriously intricate touches, Adding so much complexity and nuance to each contest. It may take a second or two to acclimate, but the potential usage of this feature seems boundless The other major gameplay addition is'Creative Runs'. This allows for full control of up to 5 team-mates after triggering a manual run.
Activated by tapping the left shoulder button and deciding a direction with the right stick. Players can run in any direction, rather than simply towards the goal like in past titles. You can even lock in the person who has possession and make the run yourself like in Player Career. You can actually see a visual line for the player's run by turning on the'Trainer' setting Make sure you activate'Mechanics' mode only Because, let's be honest, nobody wants to see button prompts when playing FIFA. What'S also really cool is the'Rewind Gameplay' option Exclusive to kick-off. If you mess up a sweet, goal-scoring, op or just want to retry from a specific scenario, you can bring up the instant replay, menu and scrub back to where you'd like Allowing you to replay sections to your heart's content. Now, let's dive into career mode, First up is the'Authentic Transfers' feature which prevents the top tier clubs from stealing all the best players, But as much as it sounds like it doesn't really change the overall'authentic' experience much
Clubs, like Real Madrid, will still horde the top-range players and yet make some hysterically dumb transfers. It'S unavoidable, There's also a loan-to-buy option available now, but man watching the managers creepily mouth dialogue to each other is still oddly unsettling Guys. I got a question for you. All can we get The Beta Network to 1,000 subscribers before 2021 We'd be so pumped to deliver heaps more content to your YouTube page. So if you're new to the channel be sure to tap that red subscribe button and turn on the notifications bell, so you won't miss any of our videos. Thanks for your support, The newly added'Interactive Match Sim' is unashamedly taken from the Football Manager series. Fifa does not have the same level of team fiddling and customisation, But the birds-eye-view icon. Visual approach is much more appealing to watch It's an excellent substitute for playing a full match or pressing a button to quickly finalise the results. The overhead display seamlessly bridging the gap between the other two modes.
You also can keep track of performance ratings and match stats, whilst making subs and tactical changes in real-time. What'S even better is how you can resume normal gameplay at any moment you desire. So if your team's on the losing end of things, you can instantly jump in and attempt to salvage a result. C'Mon, you Spurs let's try and win a game for once ey, But in all honesty, more options are always welcomed. In my book.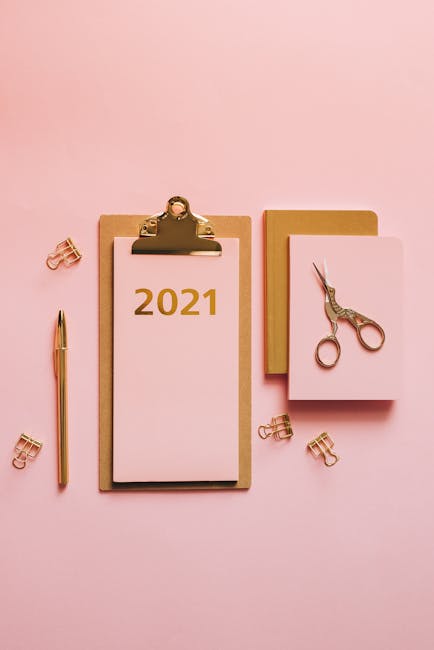 And one of these new inclusions is how you can change the position of your current team members. Just like how Gareth Bale famously transitioned from full-back to winger squads lacking certain positions can now be easily amended. Saving you from acquiring new players to fill positional voids in your line-up. A very much appreciated calendar option lets you schedule in when your squad trains rests and recovers monthly. You can still simulate these drills, but there's more potential for bigger stat increases. If you manually complete them,
Though, having the option to automate these processes, if you're not a huge fan, is a big plus This year, managers will need to focus on fitness, morale and sharpness to fire on all cylinders Playing time and regular training are the two biggest factors for sharpness, which raises A player's main attributes, Hence careful consideration, is paramount to your club's success. Even for the most casual manager out there … Does match sharpness come across as an unnecessary stat Or a welcomed change. I'M honestly, not too sure myself.
Let us know your thoughts on match sharpness in the comments, because I'm very curious how the FIFA community will respond. Now, Volta Football didn't have the most rapturous reception last year, … And I don't think public perception will be much different this year, …, It's practically the exact same thing, plus a few extra modes here and there, but I'm still not hooked. Yet Volta promotes a fast trick: stick-based approach on the surface, but in actuality, there's no real incentive to pull off these moves With FIFA Street 2, a Beta Network favourite, the game actively rewards you for utilising tricks to blaze. Past defenders,
As it's a lot tougher to out-manoeuvre them without using skill moves, Not to mention how game-breakers literally perform their name-sake Since Volta pretty much has the same mechanics as the other modes. If I try and play fancy, I normally end up getting punished. So I'll just revert back to my normal FIFA gameplay then ask myself " Wait. Why don't I just play kick-off instead, ?" EA should definitely take some notes from the FIFA Street series here Now. Ultimate Team has a few new changes, the most awesome being the 2-player co-op in Division, Rivals and Squad Battles. You and your team-mate can even see the'Trainer' visuals when playing together so you're both on the same wavelength, FUT Events lets you pick a global team and complete objectives as a collective sharing. The rewards like packs coins or players amongst your community FUT Stadium, is purely aesthetic in nature.
Each FIFA player has their own stadium and you can customise it. However, you like From pyrotechnics to logos to changing the line colours from items you've gained during the season. More content is definitely the theme this year. So Should You Play FIFA 21 I'd say: yes, there's JUST enough incentive to start fresh again, though we know the die-hard fans are going to pick it up anyway. The overall gameplay offers excellent control and tactical variety and the abundance of under-the-hood improvements is not to be understated. Volta Football is still pretty forgettable and FIFA 21 most likely won't convince non-football fans to the cause.
Though the amount of sheer content here more than makes up for its few shortcomings, Make sure you Subscribe. If you enjoyed this vid, because we publish videos like this every single week And leave a comment of your thoughts on the FIFA series below Also we'll be discussing. Fifa 21 in even more depth on our podcast, show next Monday so check our podcast link in the description at the start of next week. See ya guys in the next video..