Alongside our staff-voted Game of the Year awards, each of our writers have crafted their own personal lists, covering their top five PlayStation 5 and PS4 titles of 2020. Today, it's the turn of associate editor Stephen Tailby.
I was smitten with Bugsnax from the moment I saw its announcement trailer back in the summer. I loved the unusual premise and sense of mystery around the game, and the end result delivered a memorable adventure. Sure, it isn't perfect, but this was a truly unique title among PS5's launch lineup. Catching all the creatures and watching the characters all figure out how to get along was a joy. A silly but compelling experience.
Speaking of the PS5 launch lineup, I've not been able to play many of the obvious games from the console's arrival. However, Astro's Playroom turned out to be utterly wonderful. From the moment the game starts to the incredible finale, I can't think of another game this year that's been so enjoyable from start to finish. It's very short, but what's here is perfectly pitched. It succeeds as a DualSense demonstration, but also as an effortlessly charming platformer. Sony would be mad not to double down on Astro in the future — there's a ton of potential here.
I started playing this when it launched back in July, but then it was shelved due to work, and I didn't go back for a long time. In fact, I waited until PS5 turned up to dive back in, and I've been having a brilliant time. The world Sucker Punch has created is absolutely gorgeous, and I love exploring the map — it's never not beautiful. However, it's the combat that's the star for me. Despite all the tools you're given for stealth, I'm finding the proper fights to be far more fun. The story seems like a slow burn, but Ghost of Tsushima has grabbed my attention and won't let go.
If this was a list of the most impactful games of 2020, The Last of Us 2 would be at the top. This game is mean — it packs such an emotional punch, particularly if you're a fan of the original, like I am. I think Naughty Dog is to be commended for taking something so beloved and having the stones to turn everything upside down. The story leaves a lasting impression, just like the first did, and I'm not going to forget it in a hurry. I also won't forget the fraught and intense combat, or the incredible attention to detail, either. An absolute stunner.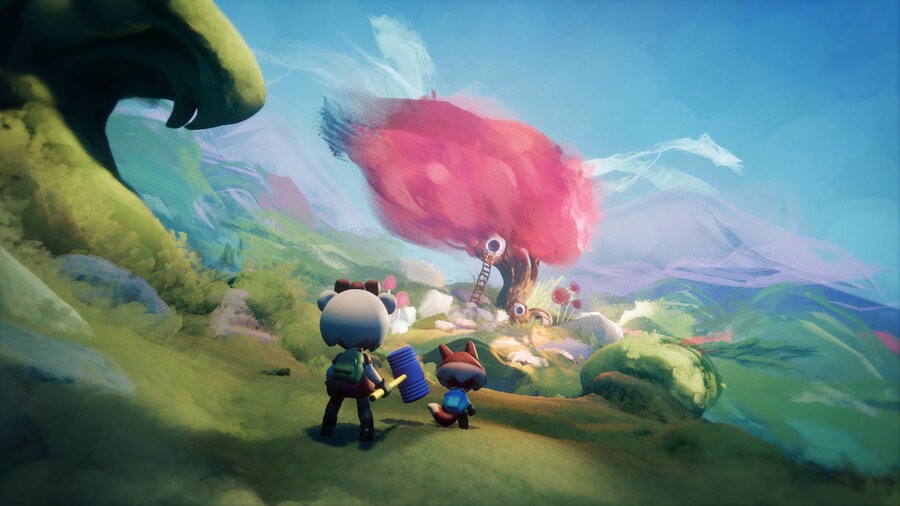 If you know me, you'll know nothing could top Dreams for me this year. Media Molecule's PS4 exclusive will fly under the radar during this Game of the Year season for many, but what the studio has done here needs to be celebrated. Here's a bit of software that allows you to create basically anything with just a DualShock 4 and an idea. It's incredibly powerful, giving people the tools needed to express their imagination in a new, exciting, ever-evolving way. I won't deny there's a learning curve here if you want to get the best out of Dreams, but that's the same with anything — and you certainly don't need to be a creative prodigy to make something worthwhile. It has endless potential, offers real innovation, and grants access to thousands of bizarre and brilliant creations made by other users. Sony's most left-field game of 2020 is, for me, also the best.
What do you think of Stephen's picks? Do you agree with his top five? Have your say in the comments section below.
Source: https://www.pushsquare.com/news/2020/12/game_of_the_year_stephens_top_5_ps5_ps4_games_of_2020