Deep Silver and Clever Beans today unveiled the DLC roadmap for Gods Will Fall following its release late last month.
Here's the full rundown:
To be released over time during Q2 and Q3 of this year, each content update will include a new level and God encounter, plus new gear, skills, and warrior cosmetic items. An additional weapon class will be included in each of the first two content drops. There will also be some new features added to the overworld. The DLC content will automatically update for those who have Gods Will Fall – Valiant Edition.
In Q2 Clever Beans will release free content – Dolmen Depths – via an update. Delve into a mysterious underworld of the Dolmen Depths and fight to bring a long-lost warrior back from the beyond and into your own party. Battle through a new, procedurally generated dungeon environment that's brimming with enemies, desperate to keep the dead where they belong.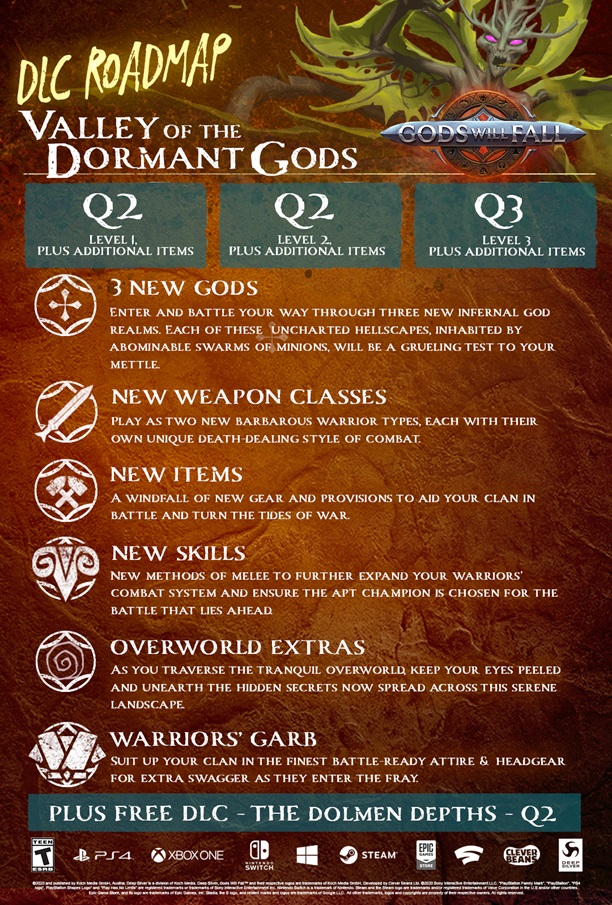 Gods Will Fall is out now on Switch. If you're interested in the game, you can pick it up from the eShop.
Source: Deep Silver PR
Related
Source: https://nintendoeverything.com/gods-will-fall-dlc-roadmap-detailed/