It's that time of year again! As usual, Game of the Year roundups are flying in thick and fast across the web, and now it's our turn at Pure Xbox to count down our picks for the top ten Xbox Games of the Year in 2020.
Keep in mind that we're not including older games that have been upgraded from Xbox One to Xbox Series X and Xbox Series S (such as Forza Horizon 4 and Gears 5), so the following list is made up purely of brand-new releases.
Without further ado, here is the official Pure Xbox Game of the Year roundup for 2020!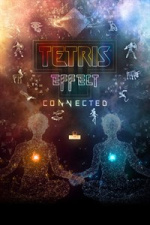 Publisher: Enhance Games / Developer: Monstars
Release Date: 10th Nov 2020 (USA) / 10th Nov 2020 (UK/EU)
It's quite an achievement when a Tetris game can still crack an Xbox Game of the Year roundup in 2020! Tetris Effect: Connected deserves all the plaudits though, releasing as an Xbox Series X and Xbox Series S launch title this past November with Xbox Game Pass, and quickly establishing itself as one of the highlights of the bunch.
Built on top of the original Tetris Effect that launched for PlayStation 4 back in 2018, Tetris Effect: Connected adds all-new co-op and competitive online and local multiplayer modes, making this one a blast to play either by yourself or with friends. If you haven't tried it out with Game Pass yet, you owe it to yourself to do so.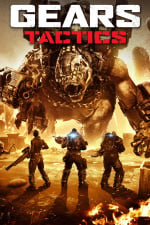 Publisher: Xbox Game Studios / Developer: Splash Damage
Release Date: 10th Nov 2020 (USA) / 10th Nov 2020 (UK/EU)
The Gears of War spinoff Gears Tactics first released for Windows 10 as part of Xbox Game Pass for PC back in April, before eventually landing on console this past November. And while adapting the franchise to a new format was always going to be a challenge, Splash Damage and The Coalition did an excellent job with this one.
In our review of the PC version, we praised Gears Tactics as a "supremely confident, highly polished effort", and we were similarly impressed with the Xbox Series X version when it launched later in the year. Xbox boss Phil Spencer has spoke numerous times about how much he enjoys Gears Tactics, and definitely concur.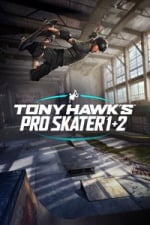 Publisher: Activision / Developer: Vicarious Visions
Release Date: 4th Sep 2020 (USA)
It's still hard to believe that after years of disappointment with the Tony Hawk's franchise, from Tony Hawk's Pro Skater HD to Tony Hawk's Pro Skater 5, Activision finally delivered a remaster that brought the series back to its best in 2020, recreating the two original PlayStation 1 classics from the turn of the millennium.
At the time, we called it "a very faithful remake of the original two classics", "recapturing the magic of Pro Skater's early days while also modernising them for the current generation", and while we had a few gripes at launch, plenty of those have now been addressed and fixed in subsequent patches, making this a truly great Tony Hawk game.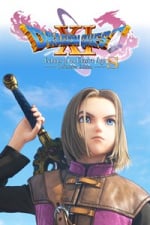 Publisher: Square Enix / Developer: Square Enix
Release Date: 4th Dec 2020 (UK/EU)
The arrival of Dragon Quest XI S: Echoes of an Elusive Age – Definitive Edition on Xbox was actually announced during the pre-show of the Xbox Games Showcase back in July, but it's fair to say it ended up being one of the highlights of the day, especially when it was revealed it was coming to Xbox Game Pass as well.
Flash forward to December, and the game is now finally available for Xbox consoles on XGP, and it's everything we'd hoped for, delivering an epic, lengthy adventure complete with new features such as the ability to play in 2D, new side stories for companions, mounts to ride, and various quality of life improvements.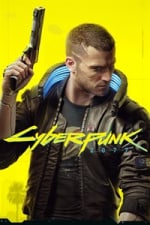 Publisher: CD Projekt Red / Developer: CD Projekt Red
Release Date: 10th Dec 2020 (USA) / 10th Dec 2020 (UK/EU)
It's been a turbulent year for Cyberpunk 2077 to say the least, and the game has suffered a largely poor reception for last-gen consoles so far, but nevertheless the Pure Xbox community has voted it one of the best Xbox games of 2020, seeing past the many performance issues and bugs at launch.
Despite its issues, it's clear to see the potential in CD Projekt Red's long-awaited RPG, such as its strong narrative, brilliantly written characters, some excellent side missions, fun combat and an astonishing setting, and with a few major patches and a next-gen upgrade, it'll likely be a major highlight of 2021.
Source: https://www.purexbox.com/news/2020/12/feature_pure_xboxs_game_of_the_year_2020