With 2020 having a huge impact in gaming, and every week it seems a wave of massive new titles are releasing, it's easy for many to get lost in the noise. For every Cyberpunk 2077, there's a handful of other games competing for attention that undoubtedly deserve a little longer time in the spotlight.
This year, we happen to have played a lot of games at Pure Xbox, including niche Xbox Game Pass titles, that for whatever reason might have failed to capture a mainstream audience. The beauty of gaming is there are so many genres to appease multiple gamers, as not everyone is excited for the next big game.
We've curated a list of some of the games we think deserve another moment of recognition and perhaps may have slipped you by in what has been a jam-packed year of gaming, and one of the biggest for some time.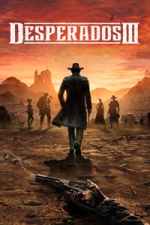 Developer: Mimimi Games
Release Date: 16th Jun 2020 (UK/EU)
We absolutely loved Desperados III over here at Pure Xbox. It seemingly came out of nowhere and blew our socks off with its tactical based gameplay. Even those of us who aren't usually drawn to the genre found something to love in Desperados III. Every level feels like a puzzle box that demands to be opened, with hundreds of solutions to its problem. No playthrough of Desperados III ever feels the same and it's a wild west treat right until the very end.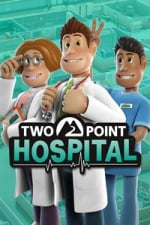 Publisher: SEGA Europe / Developer: Two Point Studios
Release Date: 25th Feb 2020 (USA)
Has anyone suffered from 8-bittness? A disease which turns you into an 8-bit character? We hadn't either, but it was one of the many illnesses in Two Point Hospital that put a smile on our face in a year which has proven hard amidst a health crisis. Two Point Hospital is a reminder that games are made for one purpose – entertainment, and oh my does the game fill those shoes. Building and managing your own hospital consistently comes bundled with a tongue-in-cheek style that many titles sorely lack these days. A hilarious romp for anyone looking for anything more light-hearted.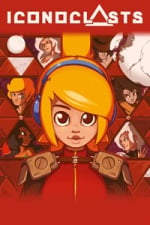 Publisher: Bifrost Entertainment / Developer: Joakim Sandberg
Release Date: 23rd Jan 2020 (USA)
Releasing towards the beginning of the year, it's easy to forget Iconoclasts hit the Xbox One in 2020. Bringing a gorgeous retro art style, this little Metroidvania is an absolute delight. Armed with a trusty wrench, players go out to explore the world, unlocking new abilities, solving challenging puzzles and taking on visceral boss fights. The Metroidvania genre is one many developers seek to recreate, and Iconoclasts may just be one of the best iterations of the formula out there.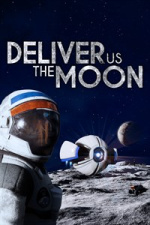 Publisher: KeokeN Interactive / Developer: KeokeN Interactive
Release Date: Aug 2016 (USA) / Aug 2016 (UK/EU)
The sci-fi thriller Deliver Us The Moon gripped us right as the narrative began. Despite the open vastness of the moon, the game did a fantastic job of making us feel claustrophobic, alone and trapped. Complete with stunning visuals, engaging puzzles and soundtrack that will remain etched in our brains for years to come, Deliver Us The Moon was an excellent example of blending gameplay and narrative into one tightly made package.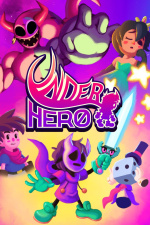 Publisher: Digerati / Developer: Paper Castle
Release Date: 14th Feb 2020 (USA)
Coming out of nowhere, Underhero stole our hearts with its hilarious script, gorgeous art style and gameplay reminiscent of classic Nintendo games such as Paper Mario. Underhero lets players discover what it would be like if the tables were turned and a villainous grunt was the hero of the story. With turn-based combat that also requires quick reflexes to dodge and cause more powerful attacks, its level design also managed to make the experience feel consistently fresh. Underhero is a game best discovered for yourself, filled with wonderful, amusing surprises.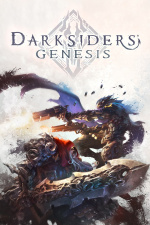 Publisher: THQ Nordic / Developer: Airship Syndicate
Release Date: 14th Feb 2020 (USA)
The Darksiders series fell off track a bit with Darksiders III, yet Darksiders Genesis manages to get the series back on track almost flawlessly with some new gameplay elements. Making the switch from third-person action-adventure to an isometric hack-and-slasher in the same vein as Diablo III, Darksiders Genesis still manages to retain the formula that players loved. Filled with visceral combat, daunting dungeons and many Zelda-esque inspirations the series is known for, Darksiders Genesis is a refreshing treat for the franchise.
Publisher: WayForward / Developer: WayForward
Release Date: 28th May 2020 (UK/EU)
The Shantae series has gained a cult following over the years, and rightfully so. The expressive animations, loveable characters and retro gameplay comes together naturally in each entry. Shantae and the Seven Sirens is perhaps the biggest entry to date, with some stunning visuals and more open-ended exploration than previously seen in the series. Borrowing elements from games such as Metroid and Zelda, Shantae and the Seven Sirens is a highly addictive adventure, begging you to explore just one more room. And you know what? We think we will.
Source: https://www.purexbox.com/news/2020/12/feature_the_best_hidden_and_underrated_xbox_games_of_2020