Live a unique, old-school fantasy adventure
by Fraser Gilbert 13 hours ago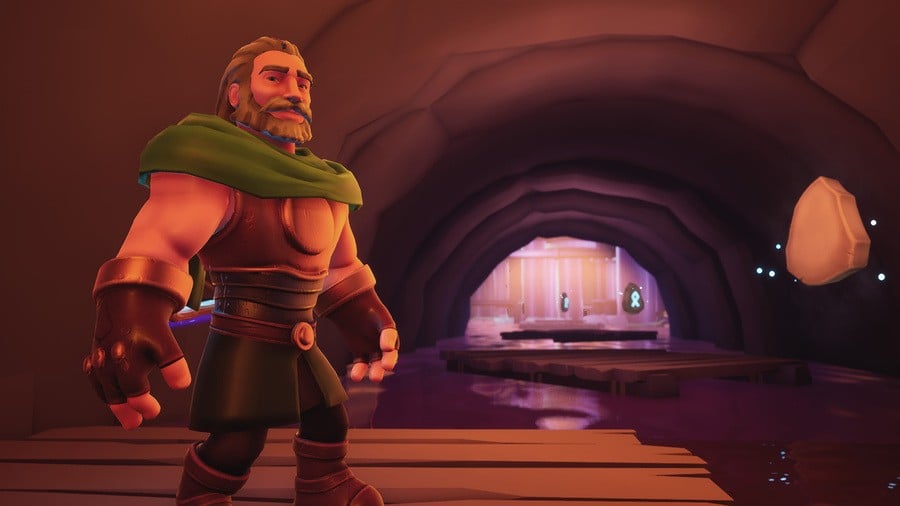 Effie (Feb 19)
Welcome to your weekly Xbox roundup! We haven't got any major releases on the way this week, but nevertheless there are plenty of intriguing and varied indie titles hitting the Microsoft Store!
Here's what's coming to Xbox Series X|S and Xbox One over the next few days:
On this page:
New Xbox Releases (Feb 17-19)Xbox Game Pass Titles (Currently Announced)
New Xbox Releases (Feb 17-19)
Xbox One
Speed Limit (Feb 19)Kick It, Bunny! (Feb 17): "Your task, as a true bunny, is not only to find traces of the old bunny civilization, but also to restore their wonderful buildings by kicking blocks."
Void Gore (Feb 17): "From the creators of Project Starship comes a new and nightmarish arcade shoot'em up experience. Earn coins as you take down supernatural horrors in pulse-pounding vertical scrolling style…"
Anodyne 2: Return to Dust (Feb 18): "Travel the world, meet strange people, and save the world from the dangerous Nano Dust in this follow-up to the classic Anodyne…"
Steven Universe: Unleash The Light (Feb 18): "Unleash the Light features an original story co-written by Rebecca Sugar, and voiceover from the Steven Universe cast and special guest star Christine Baranski."
Boom Blaster (Feb 19): "Boom Blaster is an outstanding, brain-blasting, groundshaking, oldschool mega Run 'n Gun game! Each character has a unique set of skills and abilities. Use them with a vast selection of weapons…"
Effie (Feb 19): "Delve into a 3D action-adventure game that combines combat, platforming, and puzzles, with the exploration of an expanded world."
Gravity Heroes (Feb 19): "Gravity Heroes is a fast paced, chaotically beautiful 2D platform shooter. Take control of your character's gravitational pull with the gravity shifter mechanic and fight hordes of robotic enemies…"
Puss! (Feb 19): "Play as a cat that's trapped in another dimension where you must discover the way out – or be trapped there forever in this absurd and intense "avoid 'em up" game about a cat."
Rodent Warriors (Feb 19): "Rodent Warriors is an epic 2D rogue-like RPG… about rodents with a progression mechanic based on reincarnation — every time a hero is defeated, subsequent heroes will be given power bonuses."
Speed Limit (Feb 19): "Speed Limit is a non-stop, genre-warping arcade experience that never slows down. No cuts, no lapses in the chaos, Speed Limit is an old-school action extravaganza."
Xbox Game Pass Titles (Currently Announced)
Unfortunately, we haven't got any Xbox Game Pass titles announced for this week at the time of writing, but we're anticipating Microsoft will unveil some new additions over the next few days (probably this Tuesday!).
Is there anything you're particularly looking forward to in this list? Let us know in the comments below.
[source news.xbox.com, via trueachievements.com]
Source: https://www.purexbox.com/news/2021/02/these_10plus_games_are_coming_to_xbox_this_week_feb_17-19